Successful first ever summer camp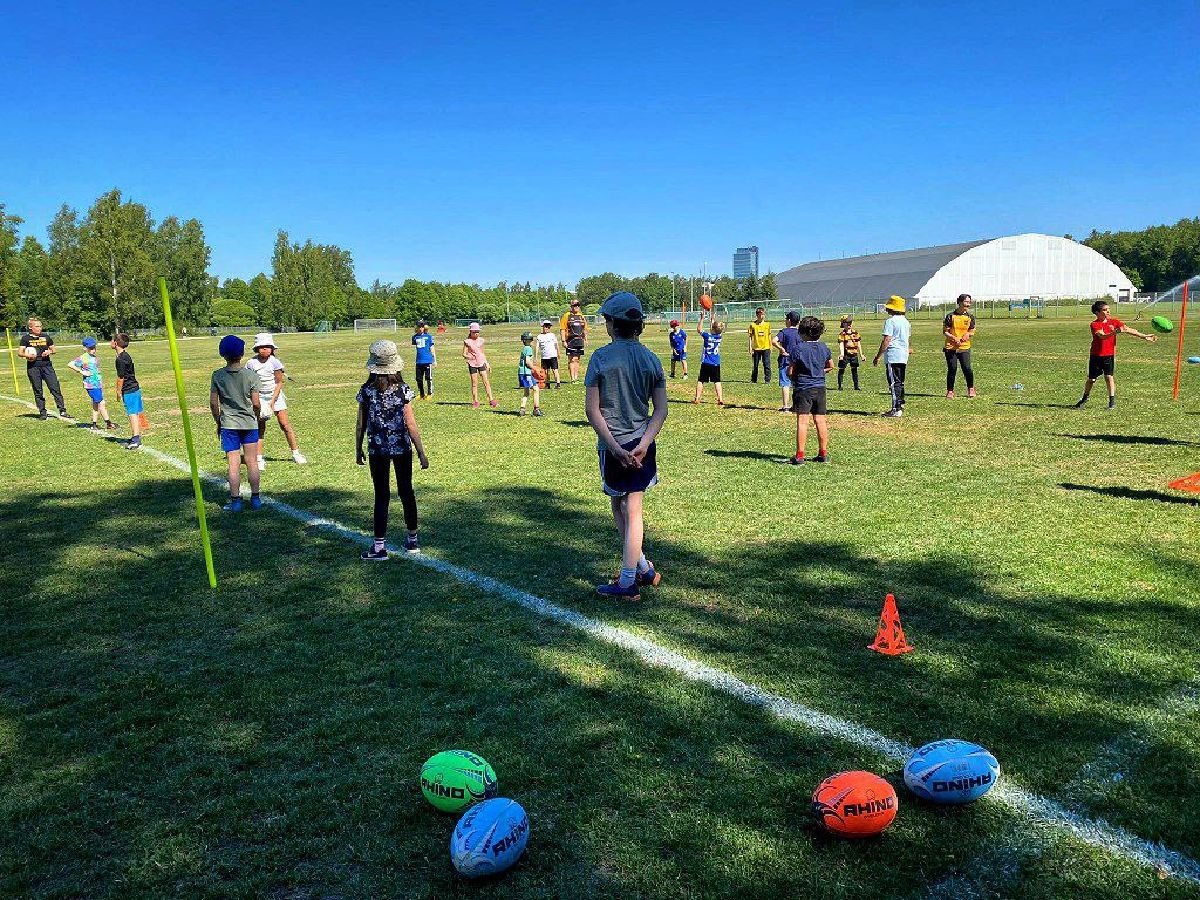 On June 13th, our first ever junior summer camp took place – and it was a blast! 22 young and enthusiastic Warriors (most of them totally new to rugby) spent the day running, tackling, passing, kicking and snacking. Many happy but tired faces at the end of a long day! 
This was the first out of two summer camps Warriors will organize this summer – the second one to take place on 7.-9.8. You can sign up here: https://www.warriorsrugbyclub.org/events/583467

We will have one last junior training next Tuesday, and then have a summer break until August 1st.

Welcome to join our junior trainings at any time!