Warriors take part in week against racism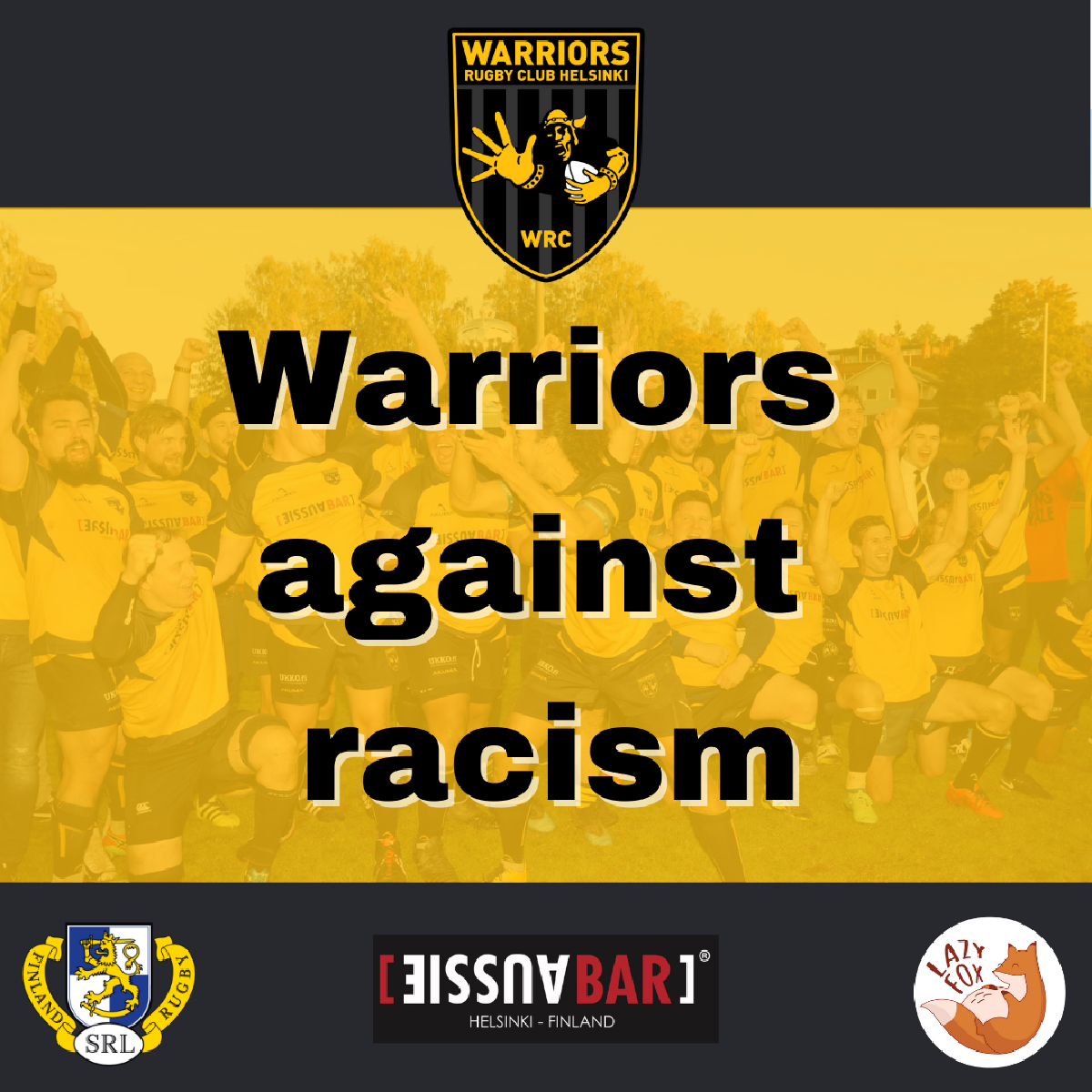 Warriors against racism instagram post
---
It is the week against racism! And Warriors is again absolutely signing up!
We challenge ourselves and everyone to think about and discuss:
1. What types of discriminatory practices do you recognise in your community's activities and structures? 
2. How can you become more aware about equality?
3. How do you intervene in racist behaviour and practices?
Warriors Rugby Club has a zero tolerance on racism on and off the field, social situations, trainings, games.
Coaches, WRC board and all club officals are always available at a low threshold for anyone experiencing any unacceptable treatment by others.
warriors@finland.rugby