Touch Rugby for everyone!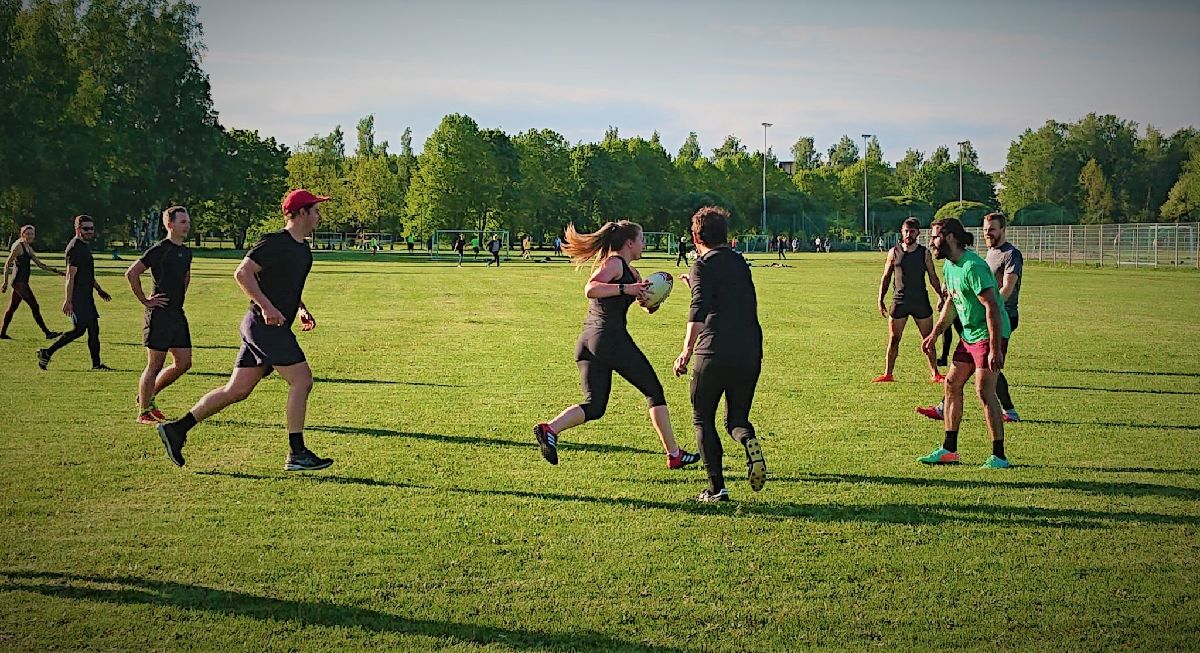 Come and play touch rugby with us! All skill levels, age groups and genders welcome!
Touch rugby is a non-contact sport which is similar to rugby, but is a separate sport with own international rules. To stop a ball carrier, a light touch is enough. Touch rugby is played in mixed teams, and is a good sport for anyone who likes some running and playing. Everyone is welcome, no matter what is you previous sport background, r whether you've played rugby before or not.
Warriors will have a group playing touch every Monday until April from 19:00-20:00 (Töölön pallokenttä, Nurmi 6), new players always welcome! The first 2 months are free of charge.

!!!!OUTDOOR PITCH!!! Bring warm sports clothes, a water bottle, and maybe even some tea to warm up after training. We recommend wearing boots suitable for astroturf as it can be slippery, but trainers should work as well.