GET FIT WITH RUGBY - free beginners training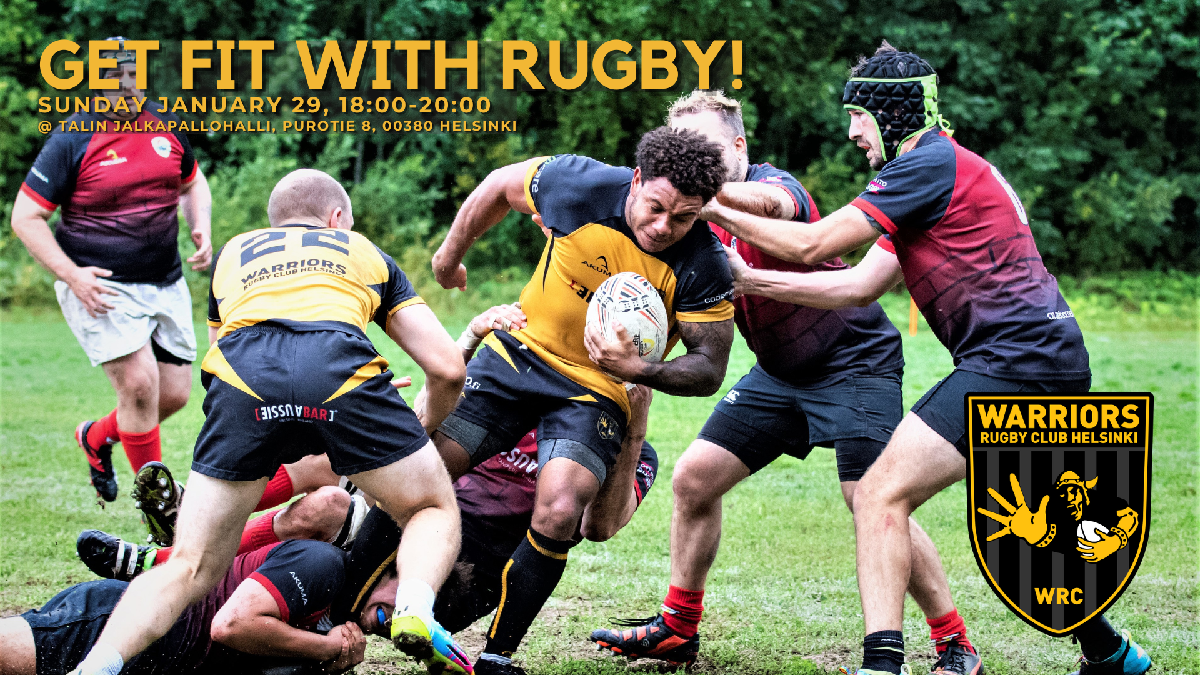 Free Rugby + fitness training: Rugby beginners especially welcome! Reach your New Year's resolutions and get fit while having fun! 
Rugby is a very physical sport, which builds strength and endurance on the go. 
Free Welcome Pack for all participants: 
4-week training plan
your own rugby ball (used)
WRC sticker
participation in rugby trainings is free for the first two months. 
Rugby is a sport for all shapes and sizes, don't worry if you don't feel super fit at the moment! everyone (both men and women) above 18 years is welcome. (Browse our webpage for more info on junior rugby.)
Indoor winter training: bring water bottle, sports shoes, and exercise clothes.